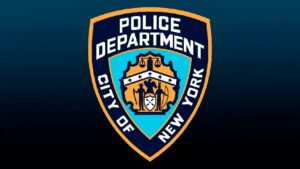 "It has been a privilege to work with such an exceptional team of professionals and develop the best configuration for their needs," said Stefano Itri, Vice President of International Sales & BDT USA, "Beretta USA is honored to support the NYPD in its critical mission to ensure the day-to-day safety of the New York City community for years to come."
"We are honored that the NYPD, one of the most respected law enforcement agencies in the world, selected our rifle to meet their most demanding needs," said Raimo Karjalainen, CEO of Sako Ltd., the manufacturer of these rifles, "the US market is extremely demanding and we are proud that our products continue to excel in the service of its professionals".

Born from the needs of U.S. Special Forces, the M10 is the latest iteration of Sako's legendary TRG family, offering mission-specific configurability and true multi-role capability in a single weapon system. It is a bolt-action, hand-operated, magazine-operated sniper weapon that can be configured in hundreds of variations thanks to its modular design and integration with available after-market components. With sub-MOA stock accuracy guaranteed by its cold-hammered stainless steel barrel, this carbine features a robust and accurate two-stage trigger that is fully adjustable in both weight and position.
For more information on Sako TRG M10 and the complete line of Sako defense products: DEFENSE & LAW ENFORCEMENT | SAKO
Su Beretta Defense Technologies:
BDT – Beretta Defense Technologies is a strategic alliance of Beretta Holding companies working in the defense world (Beretta, Benelli, Sako, Steiner and Norma) that provides products and services to enable superior performance to the Defense and Forces corps of the Order. State-of-the-art machinery, extensive research and development capabilities, and worldwide experience enable BDT products to meet the ever-changing needs of defense and security personnel. Together, these companies offer one of the most comprehensive propositions in the industry: miscellaneous services, firearms, ammunition, optical and optronic devices, tactical apparel. BDT member firms employ nearly 700 people in the United States, with offices in Colorado, Ohio, Vermont, Tennessee, Maryland, New York, Texas, Georgia and Virginia.