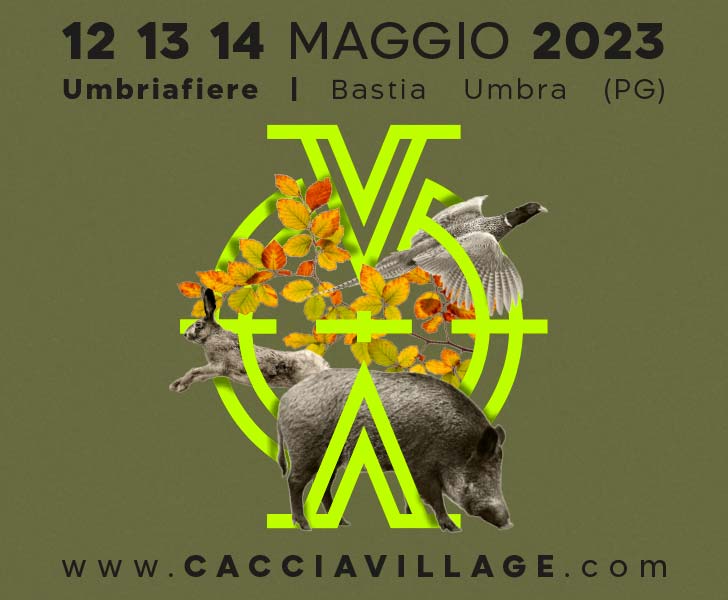 Bastia Umbra 13/01/2023 – Master of Italian cuisine, author of books and great connoisseur of the subject, Igles Corelli he was among the first chefs to clear game in the kitchens of haute cuisine and will bring all his experience to this new edition of Hunting Village increasingly attentive to promoting the sustainability and value of these supply chains. Among the novelties of Caccia Village 2023 - scheduled for 12, 13 and 14 May in Bastia Umbra (Pg) there is certainly the expansion of the space dedicated to Wild Food, the thematic area presented last year and which this year has taken on the connotation of an event within an event with even more attention to signature hunting cuisine.
Also new on the site www.cacciavillage.it where ample space is given a this topic, with insights, cooking recipes from the Franchi Food Academy and articles by nutritionists and professionals in the sector, precisely to make game better known in a simple and direct way, in order to promote its use as is the intention of the curators of the kermesse.
"The decision to give more space to Wild food was dictated by the great interest that was shown last year around the subject, after we created the "Wild Food Manifesto" together with UNA Foundation, Franchi Food Academy and other world leaders Ho.Re.Ca, journalistic and hunting – says Andrea Castellani creator and organizer of Caccia Village. – The goal is to disseminate the food culture linked to hunting and game supply chains also to a non-hunting public, making them get to know the products closely, informing them about their properties and making them appreciate the taste and ease of use of these extraordinary meats. To do this, we make use of professionals and experts who take care of this thematic area on the basis of their professionalism, to bring a complete and exact vision on the subject".
Wild food it is an in-depth container to tell the story of "hunting food" without prejudice, enhancing its characteristics and virtues and clearing it from certain preconceptions, dictated above all by the lack of in-depth knowledge of these meats. Meats that have very high organoleptic and nutritional properties and which unfortunately are still not very present on our tables, despite being free of fats, antibiotics and very rich in proteins.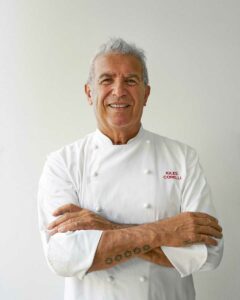 And who better than chef Igles Corelli to support Caccia Village and the curators of Cibo Selvaggio in this dissemination activity.
With him, game has become "signature" and it has made it possible to make it appreciated even by those who were not familiar with these meats. Game meat is a "sustainable" meat, absolutely natural and respectful of the life cycles of the animal, which lives in complete freedom in its habitat, without constraints and without any graft that does not come naturally from the surrounding environment.
Multi-starred chef and one of the first great masters of Italian cuisine Igles Corelli has spoken of game bringing it to haute cuisine and is the author of 12 books and among his latest publications there is "The Hunt of Igles and his Friends" – A tour of the excellence of Italian cuisine with those who have known how to enhance game meat – written together with Michele Milani, another great connoisseur and popularizer of these supply chains.
The thematic area "Wild Food" will host cooking shows with other starred chefs who use these meats and in-depth talks, as well as presenting the first edition of the National Wood Supply Chain Exhibition, which will be attended by a small number of wildlife hunting companies, agritourism companies, producers and distributors of certified game supply chains, directly selected by the curators of Cibo Selvaggio.
The National Exhibition of the Wood Supply Chains, within Cibo Selvaggio, will be a highly selected exhibition area, with also a part dedicated to tubers, roots and wild herbs, to guarantee the high quality standard of the exhibitors that has always distinguished the Caccia Village and it will bring together supply and demand in the fields of haute cuisine, catering and gastronomic tourism.
To participate as exhibitors in the first edition of the Salone Nazionale delle Filiere del Bosco, you must send an email to present the company and the products to: [email protected] .
The selections close on 31.03.2023