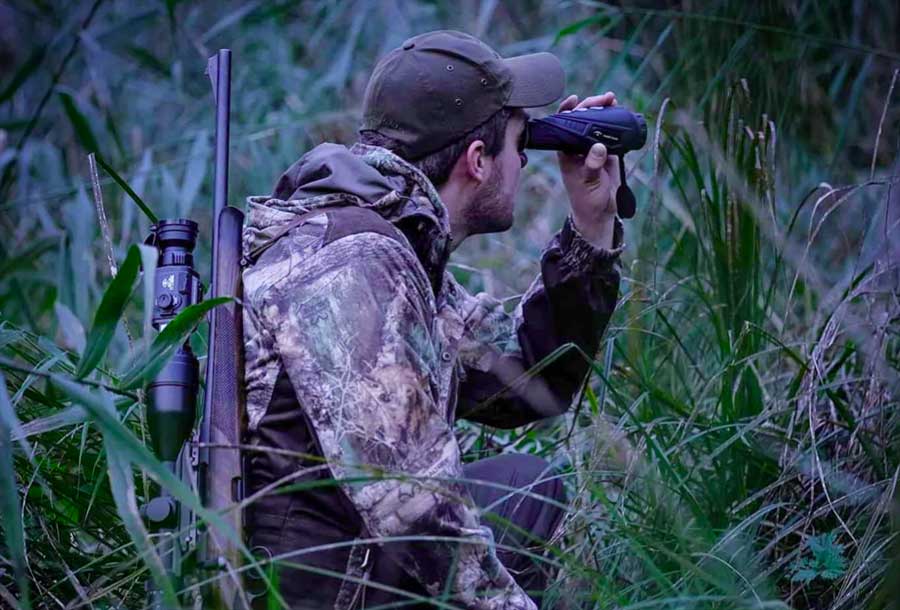 Night Pearl born from the experience of hunters for hunters. The brand was created in 2009 by the Czech company ZÁHOŘÍ TRADE sro which since its foundation, in 2000, has become more and more specialized over time, expanding its offer with thermal and night vision devices. It is no coincidence that their name really means "pearls of the night".
Night Pearl covers all different types of equipment necessary for hunting at night, from monoculars to spotting scopes, from adapters and other accessories to viewfinders. At the base of their production, a particularly attentive eye to quality. In Italy Night Pearl products are distributed by Paganini of Turin.
Thermal imaging cameras
Le Night Pearl thermal imaging cameras they are part of the Buru series. Excellent image quality, maximum ergonomics, lightness and durability of materials, and laser telemetry are the characteristics that unite all the different models in the series. Thermal imaging devices are capable of detecting subjects at long distances, even in dense environments such as forests and undergrowth. The images they are able to provide are particularly sharp even in the event of fog and rain. To the models Buru 25 Elite LRF e Buru 25 Max II LRF of 2021, in 2022 two other jewels designed for professional hunters were added.
The first is Buru 35 Elite II LRF. It is a pocket thermal imaging camera equipped with a 35mm lens, rangefinder and digital zoom. The second one, Buru 35 Max III LRF, instead differs from the first for its light body and for the higher resolution of 640×512 pixels. Same detection distance (about 1818 meters), same objective diameter (35 millimeters), same sensor technology and resolution (Ceramic VOx, 12 μm) and same operating time up to 6 hours at a temperature of 25° c.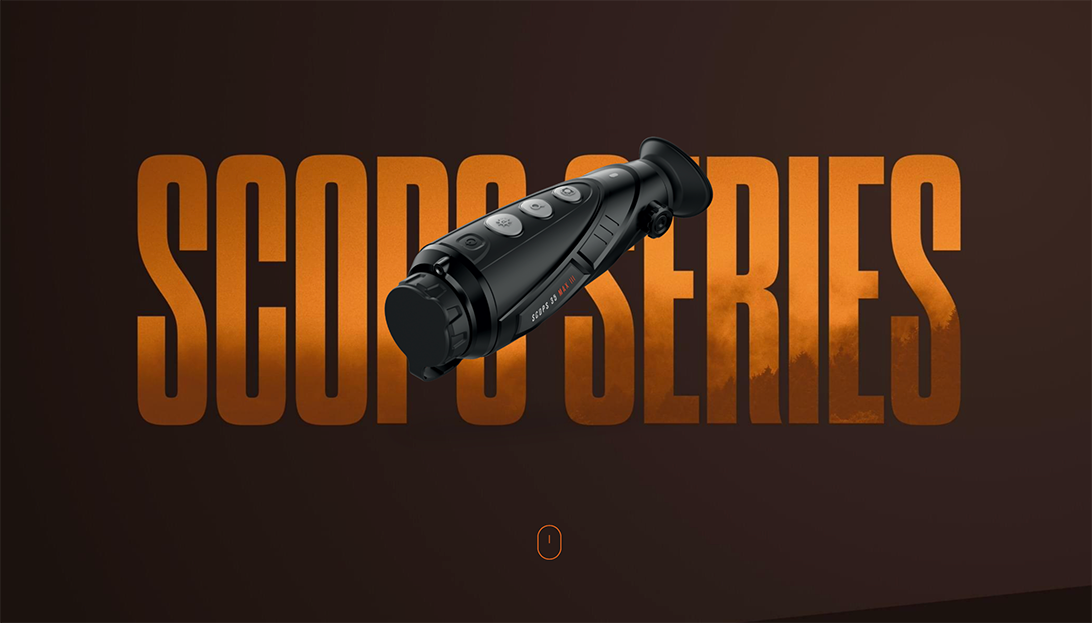 Scops monoculars
In the world of thermal vision monoculars the products of Scops series they are a viable option. For demanding hunters who usually observe game at great distances, for example, the µm thermal monocular optimize image detail.
Oracle Series Spotting Scopes
In the line of thermal imaging scopes stands out the Oracle series which models are part of Oracle 35Pro. These are instruments that allow extremely precise aiming during hunting, equipped with 35 mm objectives and optical magnifications capable of providing high quality images, thanks also to the wide range of color palettes (5 types in the first model, 10 types in the second) which allow you to detect game in different weather conditions. The substantial difference lies in the detection range and in the type of sensor. While Oracle 35 Pro is capable of detecting up to 1850 meters, the Elite model reaches up to 2425 meters. Finally, Oracle 35 Pro has an ASi 17µm Ceramic sensor, while the Elite model has an ASi 12µm Ceramic sensor.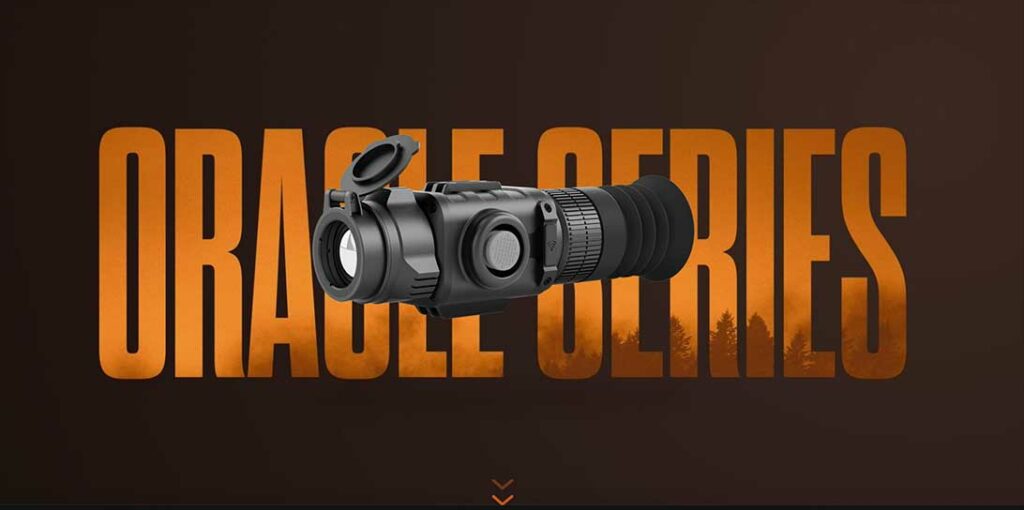 Riflescopes Marten Series
La marten series was created thanks to the use of latest thermal technologies. The main models of this line, Martin 420, Martin 430 e Martin 450, they are all designed with Ceramic VOx 17μm technology and a sensor resolution of 400×300 pixels. What differs from each other is the diameter of the objective, (respectively 25, 35 and 50 mm), the field of view (respectively 15.49°x11.65°, 11.1×8.33° and 7.78×5.84°), and the detection distance (of 700, 1000 and 1400 meters).
Fox Series Spotting Scopes
The telescopes of Fox seriesFinally, they are unrivaled in terms of value for money. In 2022, these were added to the Night Pearl product catalog optical equipped with VOx sensor and light, compact and shock resistant body. The three models proposed Fox 19 Hunt, Fox 35 Elite II e Fox 50 Max III they are able to satisfy the needs of every hunter.
The first model has a sensor resolution of 256×192 pixels, a 19mm lens and a field of view of 9.2×6.9°. Its detection range is up to 986 meters.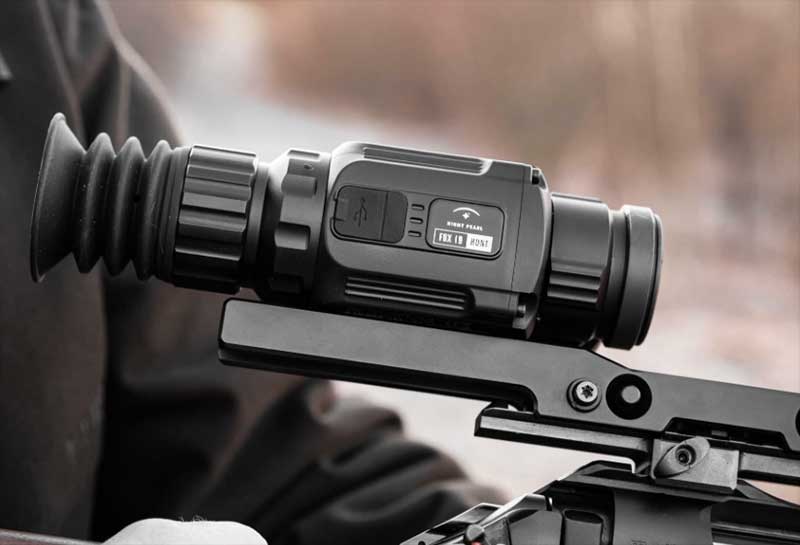 The second model, on the other hand, has a slightly higher resolution of 384×288 pixels, a 35mm lens and a field of view of 7.5×5.7°. Its detection range reaches up to 1818 meters.
Finally, the Fox 50 Max III scope it features a 48 mm lens, a field of view of 8.8×6.6° and a sensor with a resolution of 640×512 pixels. In this case the detection range is up to 2597 meters.
Almost all Night Pearl products come with 36 months warranty and are supported byNight Pearl app which allows you to share your own hunting experiences.