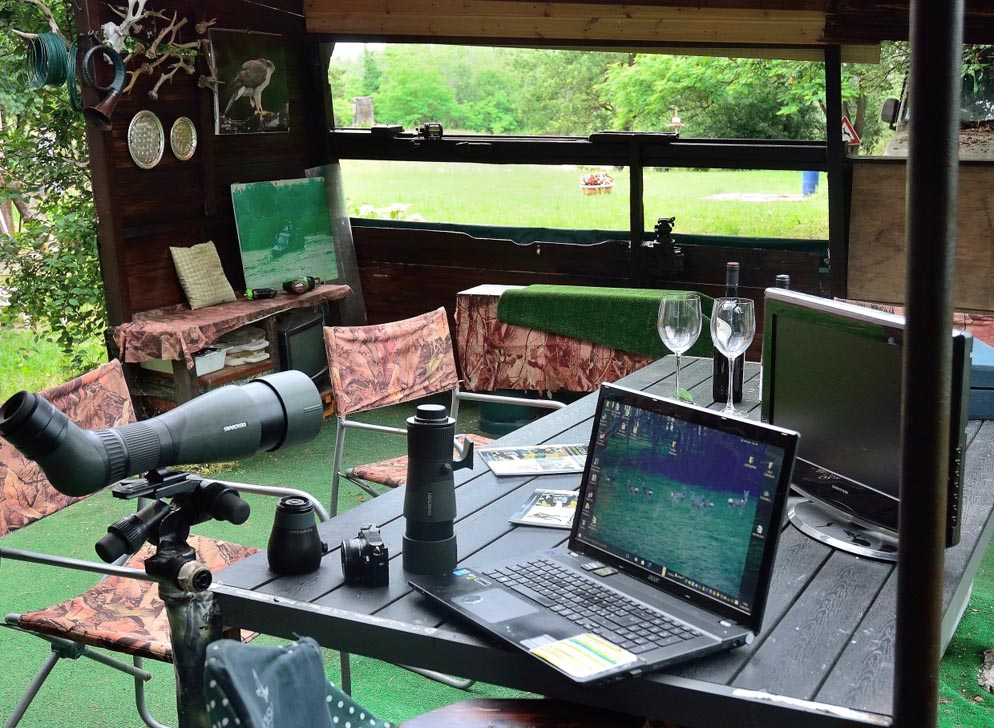 Ungulates and live birds, in free territory. 13 points telemetry on 3 different sides. Observation and / or digiscoping with the most prestigious optical instruments. Situations (hunting and not only ..) in all similar to those that fans face on their land. Live tests, tests and settings. The new station equipped for Observation and Digiscoping, inaugurated on the hills that separate Piedmont from Liguria (ATCAL4), offers hunters and nature enthusiasts the opportunity to orient the lenses of the best optical instruments on roe deer, mouflons, wild boars, foxes, hares and a large number of bird species. The basic principle is simple. Who has to choose binoculars and / or a long range of great quality, or want to learn e grasp the magic of digiscoping, is no longer satisfied with glossy catalogs and / or the theoretical words of experts. Instead, he wants to try - first - on the "field".
To words and catalogs many prefer by far to test the instruments by orienting the lenses on real wild animals, not enclosed in enclosures or in captivity. This in the times, in the environments and, above all, in the light conditions (almost always crepuscular) to be faced on their hunting grounds. All this is essential for a careful and exquisitely technical choice. This principle was inspired - in an absolutely priority way - by the project of an equipped station immersed in a classic hunting area, populated by numerous ungulates (and not only ...) absolutely natural. Among the roe deer, the most faithful to the appointment is our mascot "Bianchina". The post, the only structure of this kind, was not only built in a very suitable area, but also allows you to practice Observation and Digiscoping in a hunting and naturalistic key; certainly, it is not a field where the triggers of the rifles are pressed, but it offers in a real way all the conditions that precede the shooting. From the censuses to the evaluations of the leaders; from wild reactions to telemetry and so on.
All the numbers and a bit of history.
133 km from Milan; 73 km from Genoa; 33 km. from Alessandria; 8 km. from Acqui Terme. 250 meters above sea level. Typical hilly environment (ATCAL4). 38 sqm. of covered position, in an elevated position on 17 hectares of meadows, alfalfa, vineyards, orchards and woods, populated by ungulates and birdlife. Orientation on 3 sides of the valley, with over 13 telemetry points: from 90 to 850 meters. (entry and exit of the wild). Head fixed on the east side, oriented at the point where the moon rises. 15 meters of counter in oak and iron (without the slightest vibration). All in the name of "antimosso". 6 fixed heads "cemented" on the ground, placed in calibrated strategic points. Floor: the ground. Large screen for live viewing in HDMI and downloading of live photos. 2 computers and tablets with wireless photo programs. Wifi.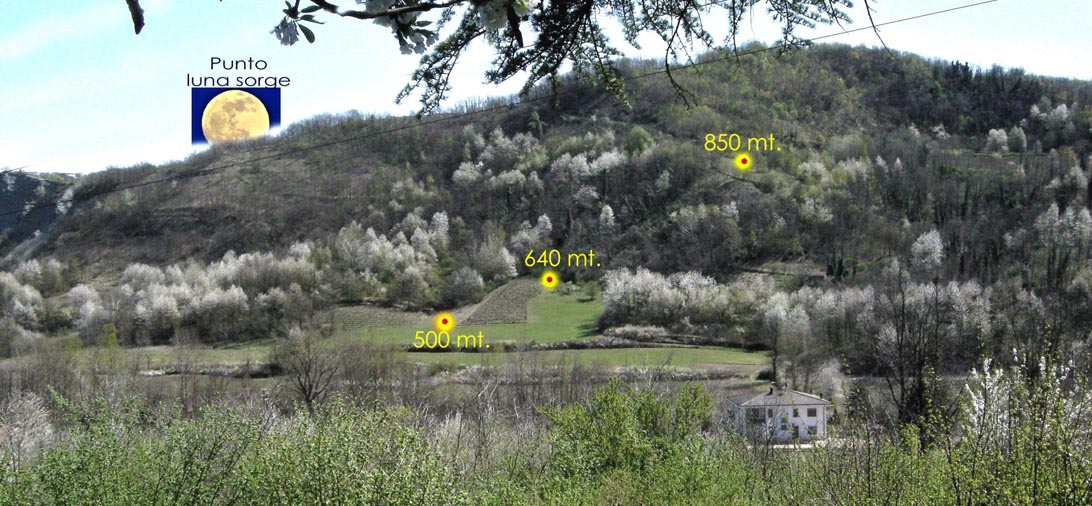 Templates and aiming points for cameras and tools setup. Binoculars, long, adapters and cameras available for tests and settings. Guest equipment to be adapted or set. 4 small satellite trench stations for observations and shooting from the bottom up. Roof in alveolar polycarbonate, with bands of shadow in relation to the camera monitors. Instructors, guides, tools and a Practical Guide for Observation and Digiscoping, all available to guests. Good local wine during work breaks.
The specifications were not designed at random. Allow me, then, a pinch of (personal) "history". I came to this place 20 years ago, when roe deer were still mistaken for fallow deer.
In all these years, I have thoroughly explored all the "right" points of the ATC, suitable for observation, censuses and selection hunting, thus knowing / observing / photographing / hunting the various populations of roe deer by name and surname (the protagonists of my books). Every year, in this small ATC district, we collect about 600 roe deer, in the various classes. After a thousand and more reconnaissance, I located - in the backyard, where I live and work - the point that dominates a large part of my valley. I built a small roof terrace there, but limited to the north-east side. After a while the roof terrace became a hut from which I observed two sides, but not the orchard. And it didn't have the absolute stability I wanted. Many roe deer and c. they were thus captured in the memory cards, but not the semi-albino somersault (baptized Bianchina) that made this place famous. I have been following her for 4 years and "had to" document her presence (including children). Absolutely.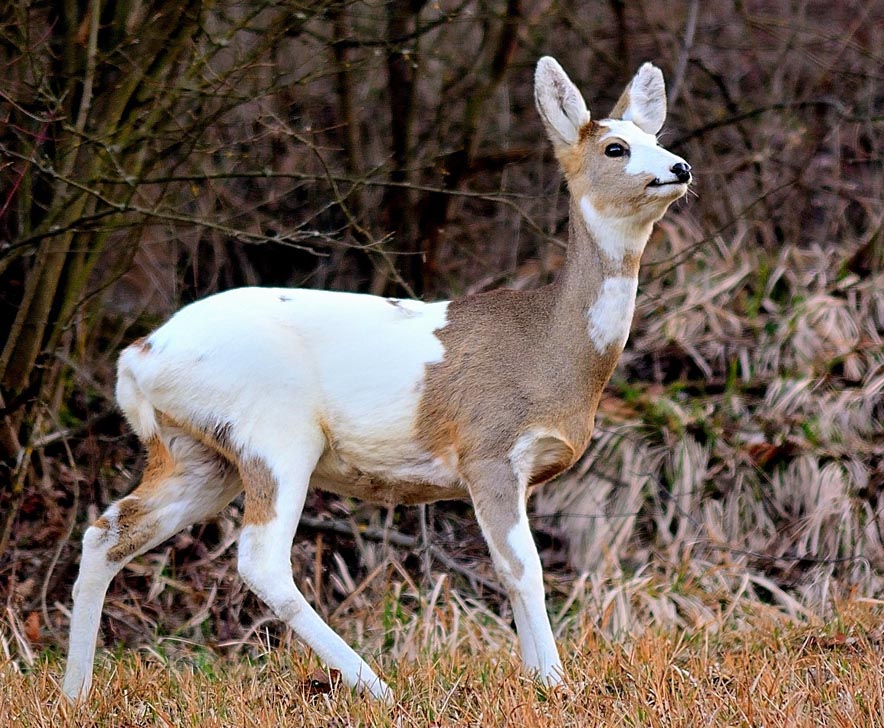 Today, in short, I enlarged the station (38 square meters) by adding the view on the west side and part of the south side. Bianchina liked it and is still very punctual today. But not only that: every point where I have placed the fixed heads is calibrated to the centimeter, in order to cover as much as possible all viewing angles, including low angles. The head no. 4, of course, is dedicated specifically to Bianchina, right where she goes out regularly, now with her latest puppy. If you want to meet her, you are all invited! From the anthropic point of view, the station confirmed in me an opinion that is only apparently absurd: after thousands of experiences, I am more than convinced that the wild (especially the roe deer) after some time know and recognize you. Those who attend the station are no longer afraid of me and are almost always punctual for the appointment (in digiscoping) !!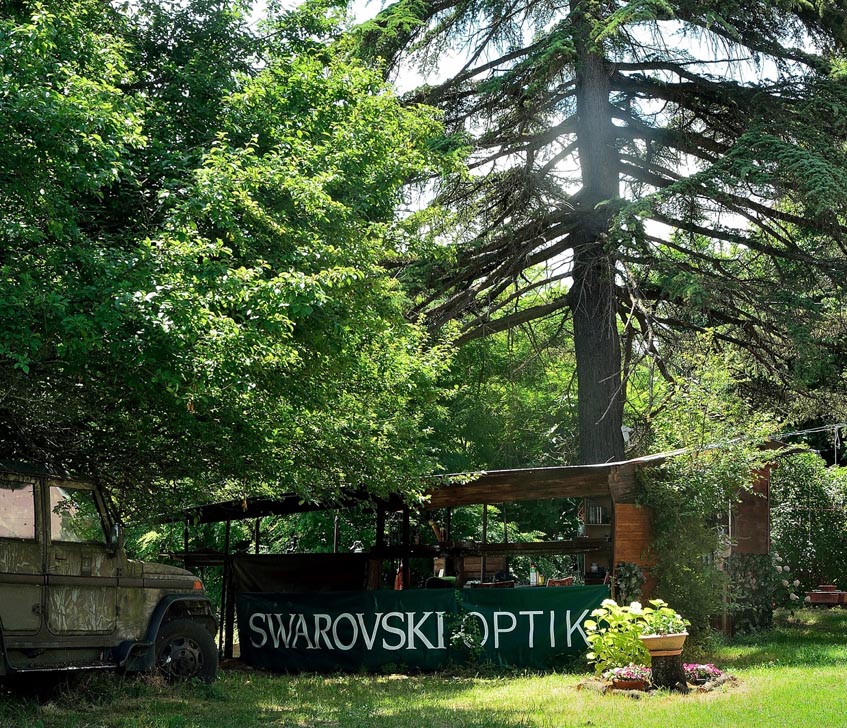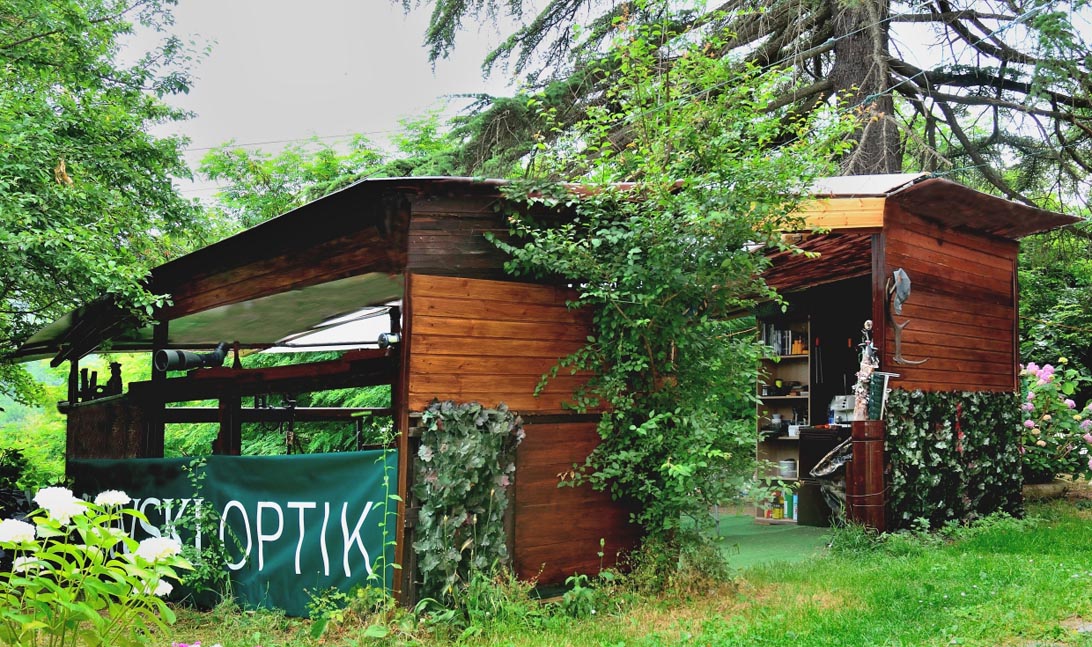 Seeing is believing. While we try and set the instruments, then, while waiting for the wild ones to come out of the woods, a glass of the good one is always available to those who come to visit us. For details, map, reservations and info: [email protected]