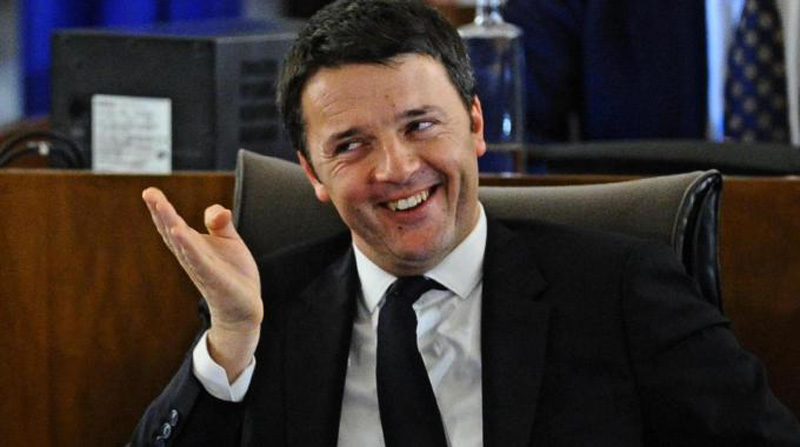 This time I put my finger in the eye of Matteo Renzi who has publicly declared that he will change the provisions of the law that have so far allowed the Italian citizen to purchase and hold weapons. I foresee tough times for all of us, but also for sport shooters, night watchmen and for those who have a good reason to shoot armed. Be careful Renzi, who if he continues like this will lose a lot of votes from all of us and from our family! And it is on the right track. His government has already complicated the lives of those who, for one reason or another, have at home a weapon inherited from the dear extinct or who have decided to hang up their rifles and give up hunting.
The law allowed them until yesterday, even if they did not have a firearm license, to keep the gun as long as it was duly reported and properly guarded. Now, thousands of people have had to do the medical history certificate from the general practitioner (for a fee) and then go around the specialists of their ASL or go to a military doctor (always for a fee) to get the certification that is in good condition. mental health, drug-free and alcohol-free. Conditions shared by all those who shot his wife, mother-in-law or neighbor (never hunters or heirs of hunters, but prison officers, vigilantes, carabinieri and policemen caught in sudden fits). So, tell me what's the use of this certificate since even citizens in uniform can go crazy at any time. But anyway, it is always after such an event that the request for greater restrictions arises from civil society (the same one that rejected a popular referendum for the abolition of the firearms license with 84% of the no!), Or rather from feel-good, vegan-rainbow, third world lobbies and from that culture that wants the Roma (victim of social hardship) to steal from my home and the unarmed citizen! So I say it for a second time: tietti 'are Renzi people, and you will not have our faces.
Now the most holy ones have turned and I have lost the thread. I'll take it back immediately. So we have seen thousands of citizens undergo medical examinations, but thousands of others attempting to return their weapons to the police station. And here comes the fun. Let's imagine a guy who has a gun in his house and doesn't care about keeping it anymore. What does it do? He calls the police station: "I have an old gun from my father and I don't want to keep it anymore because I don't want to waste time and money on medical examinations. Will you come and get it, since I have no license to bring it to you? " "Impossible, dear sir, we only have a couple of cars, little petrol and we have to do our job as policemen and take care of your safety". "So what do I do?" Silence, on the other side of the phone. Then: "Wait for my colleague" Silence. Then the voice of his colleague: "You must have an armourer come to his house, give him the weapon and ask him to deliver it to us". "And where do I find a gunsmith? And how much does it cost me? " "Do you have a friend with a license? Give him a pro-tempore loan and ask him to come with you and the weapon to the police station ". I swear that in this imaginary conversation I represented a situation where in that police station there was someone who was able to give a solution. The other answers were: "I don't know what to tell you. Get by ".
Now let's imagine that someone had used one of the two solutions proposed by the hypothetical expert policeman and had returned to his local police station some weapons a little different from father's gun. For example, a non-free sale air rifle and a flare gun bought in the 70s, when there weren't all these restrictions. Imagine the embarrassment of the two young ladies who were at the weapons office at that time. "And now, what do we do with it? Who do we give them to? Are they weapons? "
You can imagine what happened throughout Italy with the police stations and carabinieri stations full of weapons to be delivered for destruction to I no longer know which direction of Artillery, in turn clogged with new arrivals of guns, bayonets, compressed air rifles, sabers and pistolons of the forest militia.
A big mess caused by the incompetence and unreasonableness of those who have enacted insane measures to please that minority that wants the Italian citizen unarmed. And more are on the way. And now, what will boy scout Renzi have in mind? To begin with, rumor has it (and it seems the head of the government himself said it) that anyone who holds grandfather's gun without having the relative license, will not only have to get his good medical certificate every six years, but prove that he knows how to handle a weapon. To do what? To shoot the caught robber in the house? So can it be?