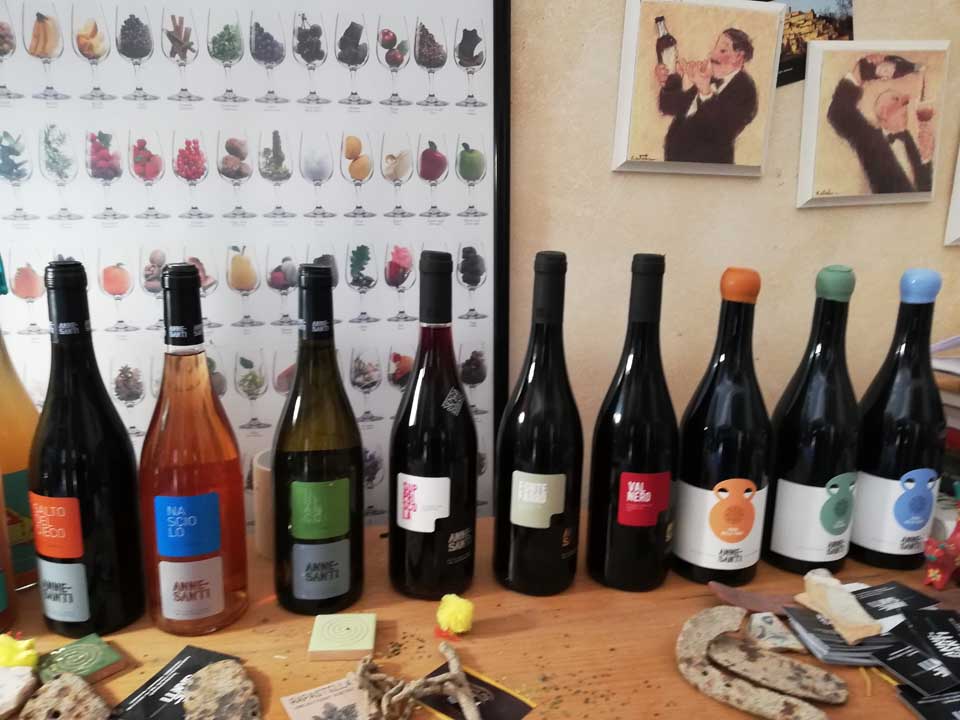 The last stretch of road is all dirt and what becomes a kind of lane forks: the navigator, at this point, no longer gives you directions, but if you turn right after a few meters you realize you have made a mistake, because the cart road becomes so tight that the car no longer passes through it. So back off very carefully so as not to end up in the ditch and take the other branch, slightly uphill. A curve and there you are. The first to appear a little surprised that you have gone this far is him, Francesco Annesanti, deus ex machina and sole maker of his wines. You are certainly not in a modern super-technological cathedral-cellar; instead everything speaks of simplicity, tradition and, at the same time, experimentation in the field.
It was Francesco himself who transformed the family stable in 2012 and, after all, the environment, a little rustic, is still that. In the splendid and still somewhat wild Valnerina, not far from the peaceful and in some ways mysterious Lake of Piediluco, Annesanti cultivates Grechetto, Malvasia, Pecorino, Barbera and Sangiovese, with venerable 50/60 years old vines. When the tasting begins Francesco almost fades, minimizes, deplores not having more elegant and welcoming places but, after all, you can see that he wants you to taste everything because he knows, he is convinced, that you will like everything you taste. And his conviction grows when he passes to the beloved wines in amphora, which he evidently considers his flagships.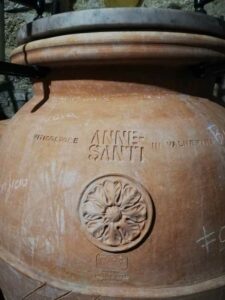 We started with the "Raspato", Umbria Rosato Frizzante IGT refermented in the bottle. It is a blend of Sangiovese and Aleatico, onion skin color, with a fine and persistent foam. The nose is delicate, with hints of small red fruits and floral notes. The taste is fresh, savory and balanced. Ideal for a cheerful start to a lunch with friends, also thanks to the cheerful packaging and colorful labels that tell different stories.
Il "Colle Fregiara" is a very interesting Trebbiano Spoletino vinified in terracotta amphorae, with the skins, without temperature control. It matures for 10 months, with the skins, in terracotta amphorae, then in glass demijohns for another three months, after which it is bottled without clarification, filtration and stabilization. Golden yellow, the nose shows notes of flowers, white fruit and a subtle smoke. On the palate it is elegant and vertical, slightly savory, fresh and with a clear and clean profile.
"Floor of the Tower" it is a Pinot Noir with the addition of Sangiovese, Rosso Umbria IGT, also vinified in terracotta amphorae, then aged in the same way as Trebbiano Spoletino apart from the stay in glass demijohns, which lasts four months. The bottling methods are also the same. Ruby red color, it delicately smells of small red fruits, flint and sweet spices. Very drinkable and pleasantly acid.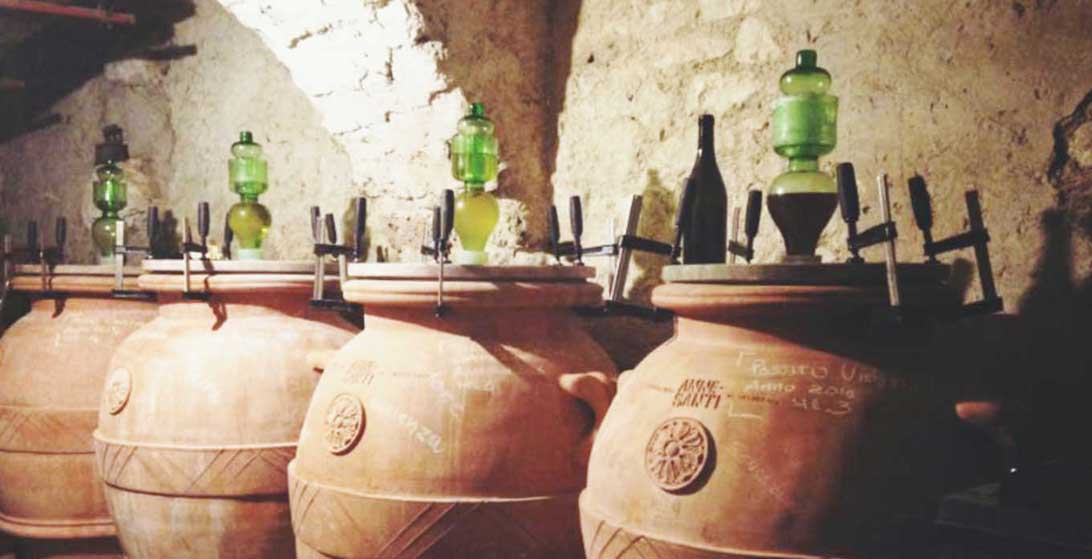 "The blind's leap" Umbria IGT is a mix of Barbera and Merlot. It matures in stainless steel and is bottled without filtration or stabilization. Purple-red color is presented to the nose with hints of cherry and raspberry, violet, pepper and cinnamon. It has a sip rich in fruit, enveloping, pleasantly fresh and is very enjoyable in the mouth.
"Suppriscola", finally, Umbria IGT, Barbera in purity, is a pleasure that is just waiting to be uncorked and accompanied to a sandwich with salami, in the company of someone who, for whatever reason or even no reason, you love. . The vinification is traditional in red, at a controlled temperature, without the addition of sulphites. Maturation takes place in stainless steel, with natural decantation and clarification. Francesco says that bottling takes place without filtration, stabilization or chemical adjuvants, during the waning phase of the moon and in days of clear skies. It has an intense purplish red, it smells of crunchy red fruit and the characteristic acidity enhances its drinkability.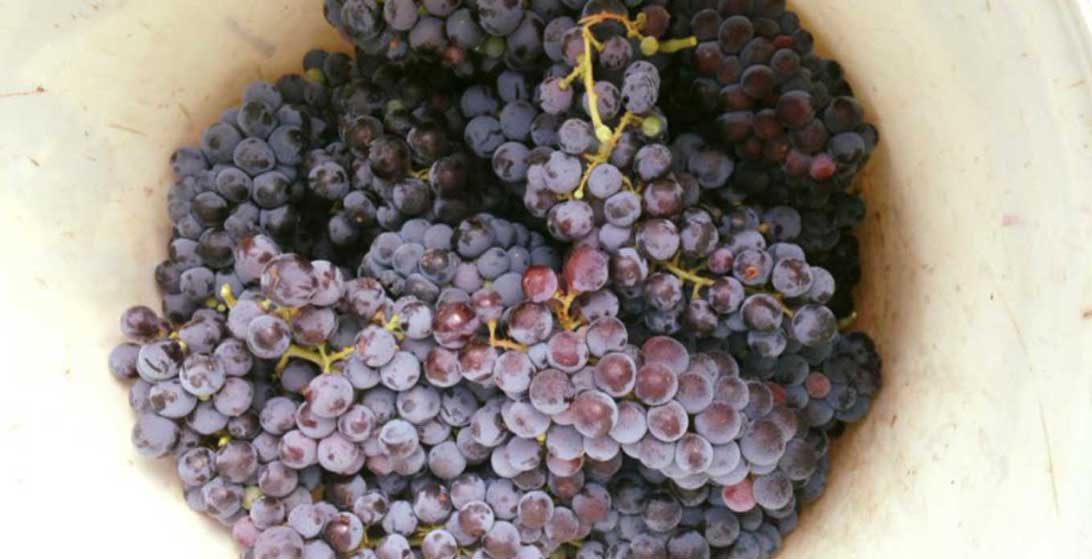 For this, first time, we closed our visit like this. Other roads and other places awaited us: nearby there are the Marmore waterfalls and, as already mentioned, the tranquility and the Etruscan mystery of Lake Piediluco. The cases of wine rest peacefully in the trunk of the car.